You need to identify staff quickly and easily, but don't want the hassle of managing lanyards or ID cards.
Traditional methods of identification, such as issuing ID cards or using lanyards, can be time consuming and difficult to manage. Use Tempbadge.
Hoobe's Tempbadge is the perfect solution. This expiring badge is easy to write on, peel off and issue. Plus, it expires after a set period of time so you can be sure that only authorized personnel are wearing it.
Problem: The traditional name badge can be a hassle to write on, and then you have to remember to peel it off and throw it away when it expires.
Not only is this process time consuming, but if you forget to take your badge off before it expires, you could end up with a nasty mess on your hands.
Solution: Our Tempbadge expiring badges make issuing and tracking employee IDs simple. Just write the employee's name on the badge and attach it – when the timer runs out, the badge will automatically expire. Plus, because our badges are made from durable PVC material, they're perfect for wear and tear in any environment.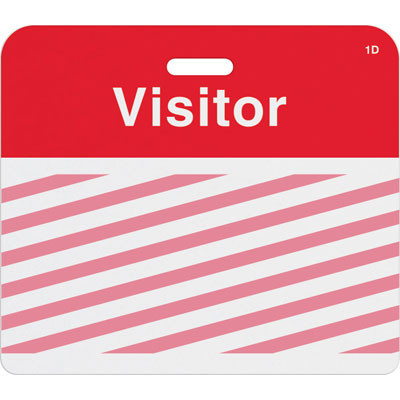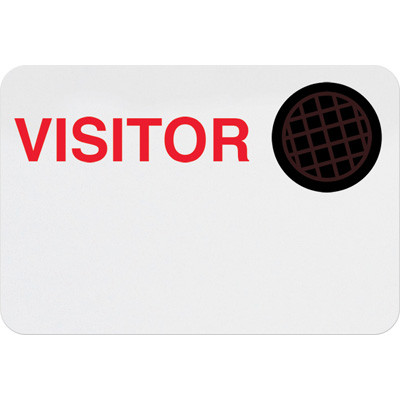 Also, This one-piece expiring guest badge features a printed red header with the word "VISITOR," making it easy to identify the wearer as a guest. The badge measures 3″ x 3″ and features a horizontal slot. A clip of some kind is required to wear this visitor badge. The badge can be personalized by hand with a pen, pencil or marker. The badge will show expiration indicators after a day's use, approximately 12-14 hours. The indicators are a series of red bars, making it easy to tell with a quick glance whether or not a guest's time is up.
Hoobe Identification Solutions offers an easy and efficient way to identify all of your guests. Our one-piece guest badges are printed with VISITOR in red lettering, making it easy for security personnel or receptionists to see who is authorized to be in the building. The badges expire after a day's use, so you can be sure that only authorized visitors are in your premises at any given time.
Hoobe Identification Solutions/Tempbadge has the perfect solution for you. Our one-piece expiring guest badge makes it easy to identify visitors, and our personalized design makes them feel welcome and comfortable.
Checkout www.indentificationguru.com