Technical Support
Please give us a call if you have any questions, 1-800-440-0207 or send us an email at support@hoobeid.com. We would like to get a chance to help you out with whatever the challenge is that you are having. Please do not hesitate and get frustrated. The sooner you call, the sooner we can get you back on track with the solution that is right for you. Or to have your ID Badge Printer questions answered by The Badge Pro, click the link below.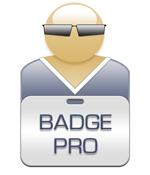 For the Badge Pro Technical Support Blog, click here
Drivers
Drivers are what make the software work with the printers. Either give us a call, 1-800-440-0207 or send us an email at support@hoobeid.com and we can get you the right driver for your application or you can check out the manufacturer websites below to download the correct driver for your system.
Software Downloads
If you would like to try out the software before you purchase it, please download it here. Let us know what you think. If you would like a more in depth onsite demonstration of the systems and solutions we offer, please give us a call at 1-800-440-0207 or send us an email at info@hoobeid.com. We are more than happy to discuss your identification needs and create a customized solution for your company.
Jolly Technologies Software
Maintenance Videos
To view a basic maintenance video for your printer, click on one of the links below.
Nisca Printers

NiSCA PR53XX Printer Series Basic Maintenance Video

NiSCA PR-C101 Printer Basic Maintenance Video
Web Tools
Hoobe ID is now offering a new suite of web tools designed to make it easier than ever to shop our complete line of ID attachments as well as create your own custom lanyards.

*Enter our ID Badge Accessory Store where you can search for badge holders, badge reels, strap clips and more, as well as standard lanyards and TEMPbadge Self-Expiring Badges.

*If you would prefer the freedom to design a custom lanyard on screen and see it built right before your eyes, use our Design-A-Lanyard tool to get started right away.
*Search our Interactive ID Accessories Catalog and click on a part number to link directly to our ID Badge Accessory Store.
IDCardOnline
Want to produce and manage durable, colorful, and secure ID cards without the hassle of buying and owning your own equipment? Manage your employee, visitor, member, or temporary staff records and badges with a powerful, yet easy-to-use online system. Read more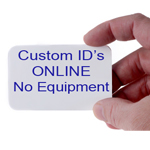 IDCardOnline