Description
62100
Replacement ink cartridge for HID Fargo INK1000
HID GLOBAL PROVIDES A VARIETY OF CONSUMABLES AND ACCESSORIES TO OPTIMIZE THE PERFORMANCE OF YOUR HID FARGO INK1000 INKJET PRINTER/ENCODER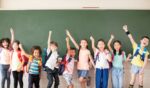 HID Global is here to help you get the most out of your Hid Fargo Inkjet Printer by providing a variety supplies and accessories.
•INK1000 Thermal Inkjet Cartridges: The HID FARGO INK1000 printer utilizes a single ink cartridge containing YMC (Yellow, Magenta, Cyan) solvent-based inks for printing full-color card designs and barcode-readable composite black
-The composite black created by the HID FARGO INK1000 can accurately reproduce even complex characters, such as Kanji, Arabic and Cyrillic
– The easy-to-install, snap-in ink cartridge contains specially formulated inks that naturally adhere to standard, off-the-shelf PVC and composite cards — and because inks are inherently UV-stable, images and text exhibit fade resistance – Depending on your card design, a single ink cartridge may yield significantly more cards at a fraction of the cost of ribbon-based printing (250-1300 cards per cartridge).
The HID FARGO INK1000 is equipped with a convenient ink estimator tool that will calculate approximate card yield per cartridge based on specific card design/image.
•Cards: Graphics-quality UltraCard™ non-technology cards feature polished, scratch- and debris-reduced surfaces to optimize the quality of your printed images
•Cleaning Materials: Ink cartridge printhead cleaning swabs and gauze cleaning pads facilitate optimal print quality and ensure your printer is clear of dust, debris and build-up that can degrade printer performance over time