IDP SMART-70 Systems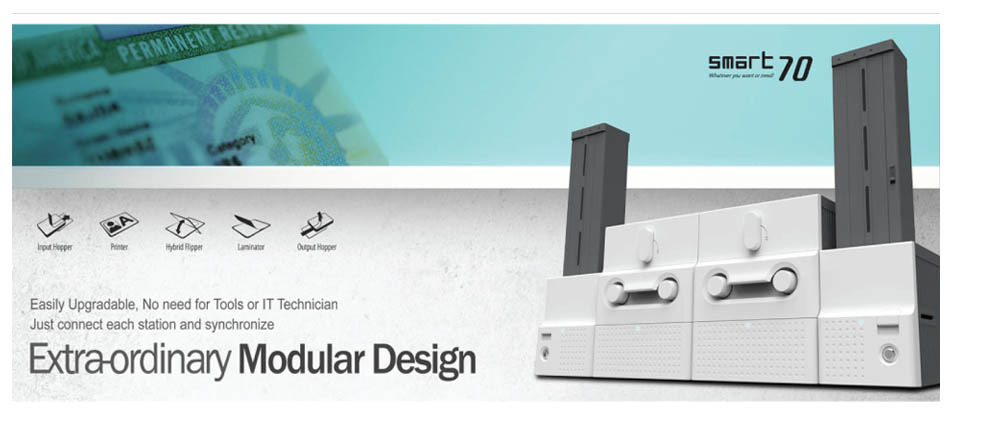 Compatible with   
The SMART-70 is a high-performance large capacity ID card printer designed with a unique modular concept that can support various printer configurations to meet the users needs.  As seen below, each module is a separate component that is easily attached and synchronized to deliver the perfectly printed and or laminated card.
Ideal applications include University ID's, student badging, secure credentials, access control badges, school photography, K12 school IDs, print bureaus, loyalty cards, and more.  Virtually any application where the user demands high capacity and high speed printing are well suited to the SMART-70 Series.
Specialty applications such as duplex monochrome, scratch-off personalization, and ultra-high speed (9.9sec YMCKO) can be accommodated with IDP's SMART-70 Dual Printer configuration. 
Showing all 4 results